Normal Payment Scheme (NPS)
Buying an Executive Condominium (EC), Piermont Grand offers two different payment scheme. As Piermont Grand is an undergoing construction development, normally known as (BUC), the payment is non-stressful and is payable in stages. This payment is defined as the Normal Payment Scheme (NPS).
NPS payment schedule is shown below and this helps buyers to repay the housing loan monthly in accordance with the progress of the building progress.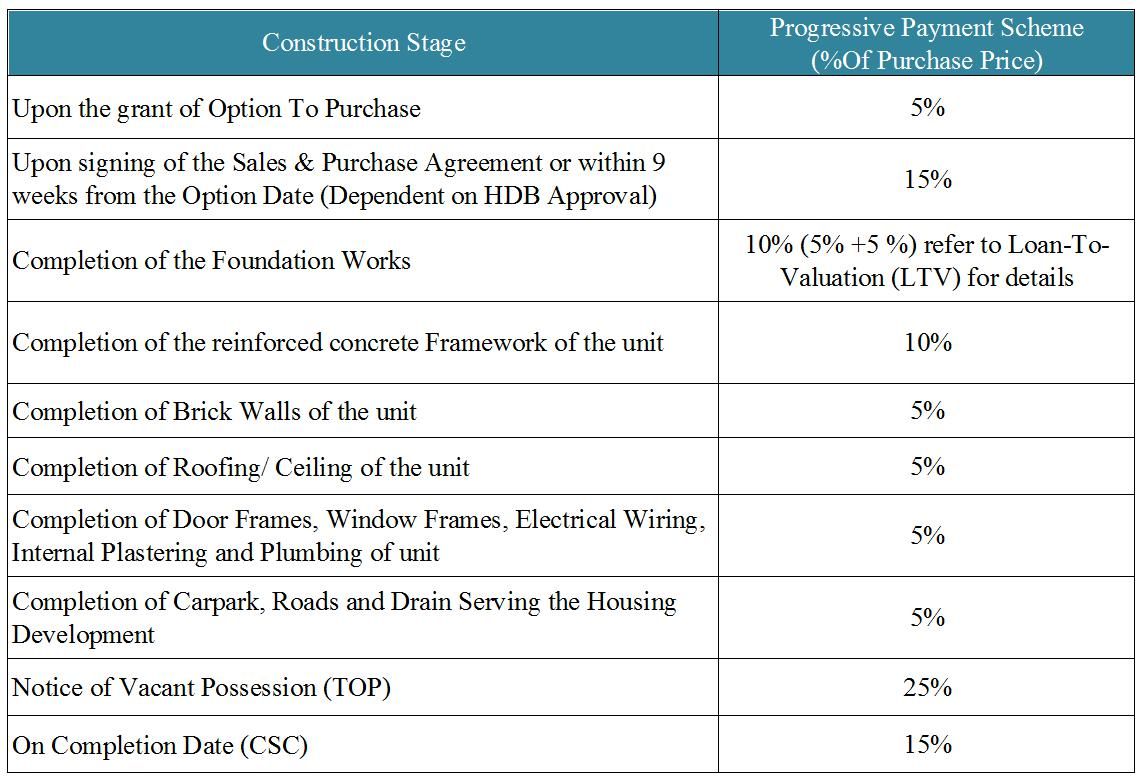 CONTINUE TO BUYER'S STAMP DUTY (BSD) / ADDITIONAL BUYER'S STAMP DUTY (ABSD) >>