Piermont Grand EC stood on the land of spreading to 291,235 square feet in size. The unique features of Piermont Grand has is the 4 side gates for conveniences, a sheltered walkway to the bus stop at Sumang Walk. The gym, during workout, look out to the beautiful park connector. There are 3 different ceiling height in the development – 4.5m, 3.95m and 2.9m.
The position of Piermont Grand location is terrific. It permits the view of Coney Island, Sea view, Punggol Wateway view and Punggol Reservoir view.
More Piermont Grand balance unit chart here.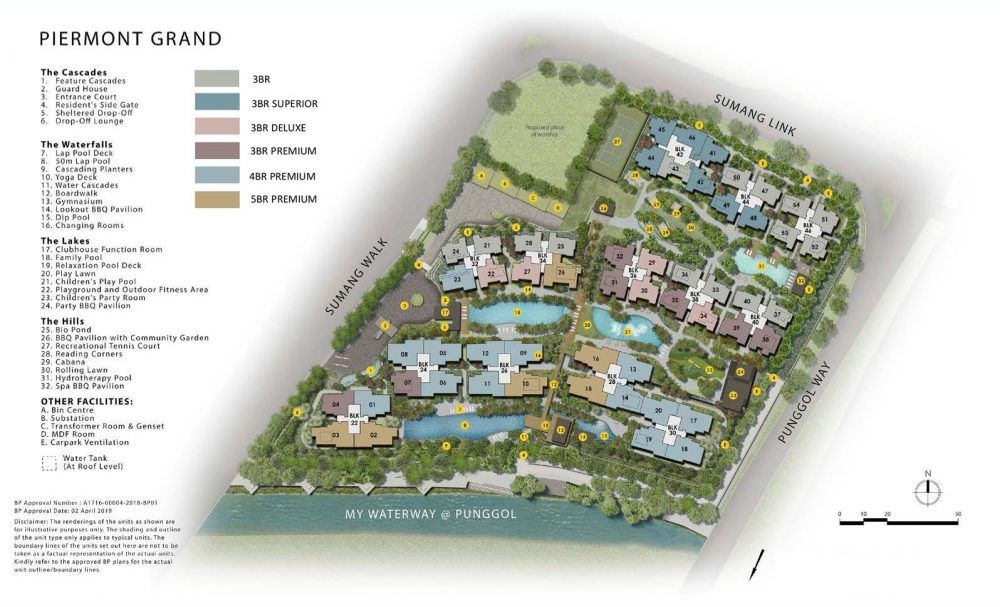 CONTINUE TO PIERMONT GRAND FLOOR PLAN >>