PIERMONT GRAND
Piermont Grand 71.34% Units Sold
LAST UPDATED: 26th November 2023
Piermont Grand Executive Condominium is a long-awaited for EC Launch for the year 2019. This Sumang EC hit the news headline for its land bid price obtained through Government Land Sales (GLS) with SGD$509.37 million from Pavo Properties Pte Ltd (jointly with TID Residential and CDL). The bid amount worked out to a sum of SGD$583 psf/ppr.
Piermont Grand Developer is aggressively in securing this EC land as, since August 2016, there was no EC land tender. The great undersupplied EC market segment drove 17 developers to tender for this Sumang Walk GLS.
The land site for is about 291,235 square feet and this Punggol EC sits on the intersection of Punggol Reservoir and a close walk to Sumang LRT Station. The Punggol Central, Punggol MRT Station, Bus Interchange and the mega shopping centre, Waterway Point is also close proximity.
Piermont Grand Developer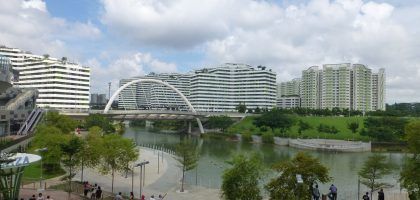 Hong Leong Group is the parent of CDL (City Development Limited) and TID Private Limited. Hong Leong Holdings is the major stakeholder in CDL and helped the latter from a loss-making entity into a profit-generating company.
CDL has developed properties since the year 1963 and they are actively involved with real estate investment, development, hotel management and ownership locally and globally, expanding into Philippines, Hong Kong, London and New Zealand.
TID Private Limited is incorporated between Mitsui Fudosan, Japan's number one developer and Hong Leong Group. The group is famous for its remarkable prestigious development such as The Oceanfront at Sentosa and The St. Regis Singapore Hotel and Residences.
CDL has the highest recognition of Quality Star Champion with BCA in 2017.
Piermont Grand Location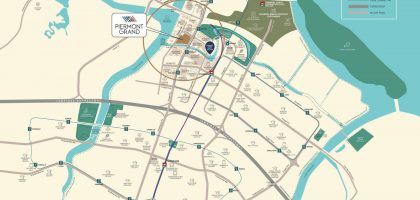 Piermont Grand is built along the Punggol Reservoir and next to My Waterway at Punggol, which is known widely as the green corridor of North Eastern Cycling Park Connector. It is located at Sumang Walk and it provides a mere 100 m to Sumang LRT station and this amazing location is only about 550 m to Punggol Bus Interchange/MRT and LRT Station.
The executive condo is conveniently connected major roads with the ease of KPE (Kallang-Paya Lebar Expressway) and TPE (Tampines Expressway). This is crucial as the Orchard Road shopping belt and the Central Business District (CBD) is approximately 25 minutes drive. Distinctive shopping malls, Waterway Point, Seletar Mall and Punggol Plaza offers a range of complete dining, shopping and entertainment options.
More amenities such as schools around Piermont Grand location.
Piermont Grand Show Flat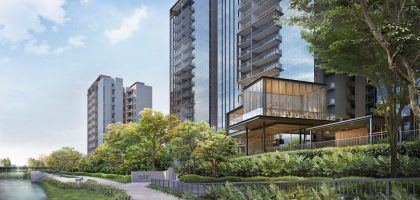 Piermont Grand offers a scenic river view of the Punggol Reservoir and The Waterway at Punggol. This Punggol EC is built along Sumang Walk and is very close to Sumang LRT Station and is near to Punggol MRT Station, Bus Interchange and The Waterway Point Shopping Mall.
The huge land size of the property is able to grant the use of generous landscaping and most of the units are orientated towards the reservoir view. Transport connectivity is easily accessible and convenient as major arteries road are connected seamlessly to other parts of Singapore. Widely use expressways like the TPE and KPE are close by and this allows the reduction of travelling time and journey to CBD and Orchard Road.
Enjoy our Direct Developer Discounts and Price with no commission charged. More of the condo's floor plan here.
Piermont Grand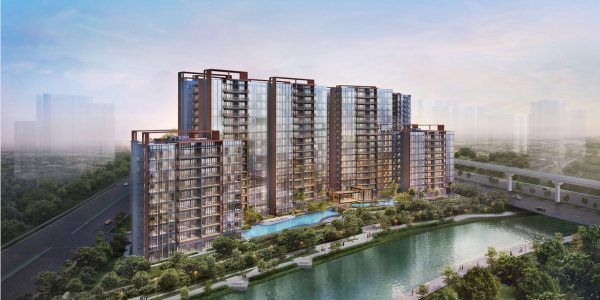 Piermont Grand lies within the growth planning of Punggol Masterplan 2019. Punggol Town is welcoming the excitement to be transformed into a friendly-eco township where Piermont Grand residents can expect to have more selection of education, retail, transport, leisure and community amenities. In addition, more jobs will be created in Punggol with the upcoming Punggol Digital District.
Piermont Grand is next to the lifestyle leisure green park connector – The Waterway at Punggol. This introduces Piermont Grand location to be closely knitted to nature and also transforming the surrounding as a car-lite environment.
In accordance with the planning, the site for the condominium is close to PTH (Punggol Town Hub). This new hub connects to Punggol Town Square, Punggol MRT and Sam Kee LRT. It will also provide a public library, childcare centre and hawker centre.
Piermont Grand Executive Condo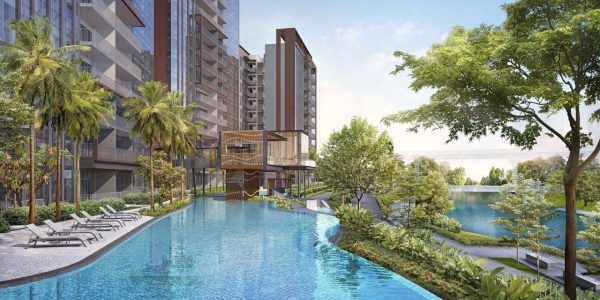 Piermont Grand has a land size of 291,235 square feet and gives a rare unblocked view of the Punggol Reservoir. Huge excitement is expected with the Punggol emerging in as a Digital District.
Piermont Grand is close to the education hub, ranging from pre-schools to tertiary institutions. Its location is within 2 KM to more than 10 primary schools, including elite Horizon and Mee Toh Primary School. Singapore's fifth university, SIT (Singapore Institute of Technology) partnering with JTC's business park for collaboration. This enables Punggol to be the first Digital District highly driven by artificial intelligence and cybersecurity. This benefit Piermont Grand residents by bringing job nearer to home.
Piermont Grand Developer is confident to create a new milestone waterfront living with the astonishing water view without overpaying at Piermont Grand price.
Executive condominium (EC) is a type of public housing that crosses between private and public housing. However, it looks more like private condominiums, which are popular in Singapore. They comprise of high-rise buildings in a gated community with security and great amenities. Buyers purchase ECs at lower prices as compared to private homes because the land price has been subsided by the government. Alternatively, buyers can take central provident fund (those eligible for CPF housing) grant to pay for EC purchased from developers.
Piermont Grand executive condominium is everything you want in a luxury condominium. It is designed and developed by the professional property developers of City Developments Limited (CDL ConstellationPte Ltd) and TID Residential Pte. Ltd. Which is located in Punggol digital district, where you will experience the best view lined by waterfronts, lakes and hills. Built on an elevated landscape, Piermont Grand is the new luxury condominium which gives an unforgettable experience.
Is Piermont grand a good buy?
Piermont Grand executive condominium is most likely the first and only EC that was launched last year. It sold up to a total of 820 units of apartments at an average price of over $1,000 PSF (per square ft) during the launch week. Known for its beautiful scenery which overlooks the waterway point at Punggol. It takes a few minutes to walk to Sumang and Nibong LRT stations which are lead to Punggol MRT station and bus interchange. it is a state of the art EC that set itself aside as a waterfront residence. Potential buyers can enjoy the
river views as well as relax. All of these features make Piermont a rare gem. Developed on an elevated landscape, Piermont grand EC offers well-curated facilities and premium fittings and finishes that are similar to private condominiums.
The luxe feeling of a real condo, the entrance which ushers you in with a dramatic waterfront welcoming you into your home. The good thing about most ECs is that it's already furnished which helps you save cost on renovations. It has about 4 – 5 bedroom units including the kitchen in each of the 820 units. There are also 3-bedroom flats of people seeking that type of apartment.
The EC connects major roads easily with KPE (Kallang -Paya Lebar Expressway) and TPE ( Tampines Expressway), also in close proximity with waterway point, Punggol Plaza and Seletar market. There are many more amenities and facilities such as preschools (Punggol green primary school, Punggol View Primary School, Mee Toh primary school) to tertiary institutions (Singapore institute of technology SIT), hospitals around Piermont grand location. Piermont grand residents will have a wide range of selection of education, retail, transport and community facilities. More jobs will also be available in the upcoming Punggol digital district.
Likewise, the Piermont grand is close to leisure green park connector – the waterway point at Punggol. In line with the planning, the EC is close to the Punggol town hub (PTH) which is linked to the Punggol town square and Punggol MRT station. Piermont Grand location gives you a satisfying pleasure when enjoying nature in luxury and comfort.
Who can buy EC in Singapore?
ECs are basically an HDB-private hybrid (housing and development board), designed for the middle class of Singaporeans. Singaporean have found themselves not being eligible for HDB flats and can't really afford private condos. The people in the middle are those that then go for ECs in Singapore.
The demand for Executive Condominiums (ECs), has increased greatly, partly because of the low-interest rate climate and rise in income in Singapore. New ECs have been launched in recent years to cater to this demand and the launch of Piermont grand which is located in Punggol has met this demand. There are factors and criteria to consider before purchasing an EC and they fall under these schemes which you must abide by:
Public Scheme
To fall under the Public Scheme category, you must:
Form a family nucleus with a spouse, children, parents, siblings or children under your legal custody, care and control (if you are widowed or divorced).
Do not change the names of the people listed in your application, as your application will only be valid if the names you listed are not changed or replaced with someone else like your parents or a spouse. Be at least above 21 years.
Fiancé/Fiancee Scheme
To be under the fiance/fiancee scheme, you will have to form a family nucleus with your spouse-to-be. Your application will only be valid if:
You will have to submit your marriage certificate. If you applied for a CPF Housing Grant, you will have to submit your certification before you take possession of your EC.
If you did not apply for a grant, then you have to submit the certificate within 3 months of taking possession of your EC.
The names listed on your application should not be changed. Should there be a dissolution, you are not allowed to change the names listed to a new fiancé/fiancée or a parent.
If your fiancé/fiancée is 18 years old and above, but below 21 years old, you need a written parental consent from the person's parents or guardian, which must be submitted during the EC selection appointment. Also, take note, the person can only be listed as an essential occupier.
If your fiancée/fiancé is below 18 years old, you have to get a Special Marriage Licence from the Ministry of Social and Family Development after your EC application. This has to be submitted during the EC selection appointment.
Orphans Scheme
Orphans and siblings must have at least one parent who is a Singapore resident. Meaning you and your siblings who are applying, will have to be orphans and single (either they are unmarried, divorced or widowed). To be eligible, all the siblings that are single must be listed in the same application and at least 1 of the deceased parents had to be a Singapore Citizen or Singapore Permanent Resident.
Joint Singles Scheme
You can apply under this scheme with 3 other co-applicants in a joint venture. In order to be eligible, all 4 applicants have to be:
Single (unmarried, divorced, or widowed)
Singapore Citizens
At least 35 years old
Applying jointly as co-applicants in a joint venture deal.
You have to note that the CPF Housing Grant for singles will not be available if you buy an EC
Citizen Scheme
At least one applicant much be a Singapore citizen or Singapore permanent resident. Singles applying under the joint singles scheme must be Singapore residents.
Property Scheme
You must not own any other property either locally or overseas and if you do, you have to dispose of it within 30 months of applying for EC.
Income Eligibility
Household income should not exceed $16,000 a month. No matter the scheme you are applying for. There are a lot more criteria that differ from developer to developer, so before applying for an EC always contact the developer to know the required documents to have.
How to apply for an EC in Singapore
If you check all the criteria listed above then you can go ahead to apply for and if you are shortlisted you become a proud owner of a Piermont grand executive condominium. How you apply to buy and EC depends on the developer. Many developers require you to apply online before you are invited to visit the showroom. Take along with you the necessary documents like proof of marital status, birth certificate, pay-slips etc.
When you are invited to visit the showroom contact the developer to know what other documents to bring because requirements differ from developer to developer. When you get selected to buy an EC, you get to book a unit, fill the necessary paperwork, wait till your EC is built and collect your keys to cascading luxe of comfort. You can add furnishing and touch-ups to your apartment.
What are executive condominiums in Singapore?
The executive condominium is basically a cross between an HDB flat and a private condo. ECs are developed and sold by private developers but are constrained by HDB rules and restrictions and the land price is subsidized by the government. Executive condominiums are quite popular in Singapore because it's a logical choice. A new EC was launched in Singapore around the Punggol digital district which is Piermont Grand. With its breathtaking views and modern designs, Piermont grand was designed and developed by City Developments Limited and TID Pte. Ltd.
Everything you look forward to in a home and surrounding environment is in Piermont Grand, with its proximity to Punggol MRT station, Nibong LRT and major roads, commuting in this environment will be seamless and hassle-free. One of the perks of living at the Piermont Grand is the location. The Piermont Grand Sumang Walk occupies the same land area as the first digital district 19 in Singapore. As a result, the EC has a lot of access to various transportation options around the Punggol region. Piermont Grand EC is a rare opportunity for buyers who are looking for an EC unit in the North East area. As all EC units are presently taken up due to the increase in population.
An extraordinary and serene lifestyle awaits you at Punggol Piermont Grand. The Piermont grand Sumang Walk EC will be located near to JTC Business Park in Punggol as well as The 5th University – Singapore Institute of Technology. Since the launch of the Piermont Grand, of the available 820 units, more than 300 of those units have been sold. The units keep on drawing interest from potential buyers. Some will agree that the if affordability which is about $1000 psf makes it one the most successful executive condominiums in the area. The facilities at the Piermont Grand are unique and of the highest quality. They include; Children's playground, Guardhouse, Indoor gym, Clubhouse, BBQ pits, 50m swimming pool, function house and a sun deck.
The condo's facilities provide full entertainment needs for your family and loved ones. Indulge in a serene and peaceful lifestyle right in the heart of Piermont Grand. Piermont Grand EC is the latest project with CDL Constellation Pte Ltd and TID Residential.
Key Features of Piermont Grand EC
Quality Home
Piermont Grand EC offers 3 to 5 bedroom units giving you a choice of 5-floor plans. The condo units range from;
3 bedrooms, a total of 247 units and approximately 840 to 990 square feet (sqft).
3 bedroom superior with utility, a total of 109 units and approximately 904 to 1044 sqft.
3 bedroom deluxe with utility and WC, a total of 77 units and approximately 947 to 990sqft.
3 Bedrooms Premium with utility, yards and WC, a total of 108 units and approximately 1012 to 1130sqft.
4 Bedroom Premium, a total of 192 units and approximately 1302 to 1367 sqft.
5 Bedrooms Premium, a total of 87 units and approximately 1432 to 1507 sqft.
Smart Home Technology
Piermont Grand EC comes with high-end security. These include;
Lightening Control: Which gives you the ability to control automate and monitor your light via mobile app.
Smart Digital Lockset: Lock and unlock your door using a keycard, key, pink and mobile app.
Smart Air Conditioner control: Power on and off and control temperature via the mobile app.
Smart Door sensor: With this, you get to monitor the opening door for added security using the mobile app.
Voice assistant: This control smart home devices with voice, play music and provide information such as news and weather forecast, also provides calendar reminders.
Smart Home Gateway with Pan and Tilt Camera: Remotesurveillance and control of the camera via mobile app, also a two-way function which allows users to communicate between home ND mobile app. Night vision capabilities for extra security and speaker siren for unauthorized door opening.

Luxury
Walk-in wardrobes for bigger units. High Ceiling. Branded kitchen appliances from TEKA and also quality fittings From GROHE
Facilities
Swimming pool, children's playground, cantilevered gym, tennis court, and much more.
Beautiful Scenery
Piermont Grand EC overlooks Punggol Reservoir and Jewel bridge at Punggol Waterway.
Piermont Grand Payment Scheme
Two types of payment schemes are available at Piermont Grand for aspiring homeowners. They are as follows;
1. The Normal Payment Scheme (NPS)
The Normal Payment schem6e also known as the progressive payment scheme, allows buyers to make a purchase on the building when it hasn't been fully built yet. You have the option of paying for your new home progressively in stages, rather than all at once. With this option, you get to pay for the property in relation to its value at a particular stage of construction. However, any delay in construction will affect your payment plan. As each stage of the building is completed, the developers will send your lawyer a notice letting them know that you need to make your progress payment for that stage. Depending on your financing arrangements, you will either be called upon to make the payment in cash, or the bank giving you a loan will be contacted to release a disbursement.
After the initial loan disbursement, you can continue to pay the home loan in the typical and agreed manner. Most opt for a monthly repayment plan.
Stages of Payment for Normal Payment Scheme
Upon the grant of the option to purchase: 5% (Booking fee in cash)
Upon signing of Sale and Purchase Agreement or within 8 weeks from the Option date: 15% (Cash + CPF
Completion of foundation work: 10% (15% to be cash or CPF due to 75% loan to value payable after completion of foundation)
Completing the partition walls of a unit: 5%
Reinforcing the concrete frameworks of the units: 10%
Upon the completion of the ceiling and roofing: 5%
Completion of door sub-frames/door frames, window frames, electrical wiring, internal plastering and plumbing unit: 5%
Completion of car park roads and drains serving the housing project: 5%
Notice of vacant possession (TOP): 25%
On completion date: 15%
2. The Deferred Payment Scheme
The deferred payment scheme permits new buyers to start servicing their loan when they receive the keys to their new unit. This allows homeowners who currently own a Housing Development Board (HDB) flats and are currently servicing the monthly loan spread to out their expenses without having to do both at the same time.
The Deferred Payment Scheme allows new buyers to begin the home loan upon the readiness of Piermont Grand EC so as to enable them to manage both funds.
Stages of Payment for Deferred Payment Scheme
Upon the grant of the option to purchase: 5% (Booking fee in Cash)
Upon signing of the Sale and Purchase Agreement or within 8 weeks from Option date: 15% (Cash + CPF
Notice of vacant possession (TOP): 65% (5% to be paid via cash/CPF first, while the rest of the 60% via Bank Loan
On the completion date: 15%
Reason to choose Piermont Grand
Piermont Grand EC sits on land that is slated to be Singapore's first Digital District, the silicon valley of Singapore. With a spectacular waterfront promenade, the luxurious condos, great facilities, access to a lot of amenities, living here definitely feels like a vacation with your family. Owning to the proven track record of the developer's CDL Constellation and TID Residential Pvt. Ltd, buyers are assured of a unique and Top Notch quality Home.
How to Apply
If you are eligible hiring a realtor is not necessary since you can register yourself from their website. Register and book your show flat date. For more information, do not hesitate to contact us.
Secure An Appointment
Piermont Grand Exclusive Show Flat And Greatest VVIP Discounts (For Short Proposed Period), Direct Developer Price & Printed Physical Brochure.
OR
Fill in the request form and receive the Piermont Grand Price, a copy of E-Brochure and the Newest Updates!
No spams permitted.